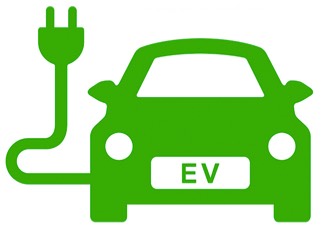 MINIMUM STAY. Due to the enhanced hygiene protocols we have put in place here at Glasha, we now have a minimum stay policy of 2-3 nights B&B for the foreseeable future. You might also like to avail of our
SPECIAL OFFER
. Thanking you for your understanding at this time.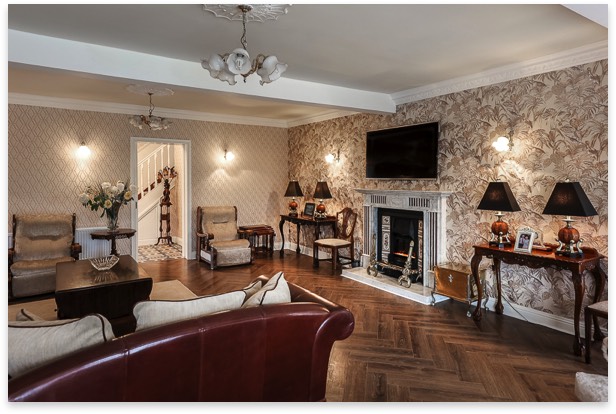 Here at Glasha we always like to hear from our customers. Please note that we have recently changed our email address. Our new address is glashafarmhouse@gmail.com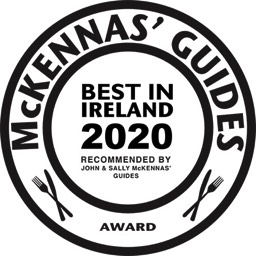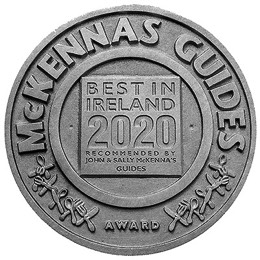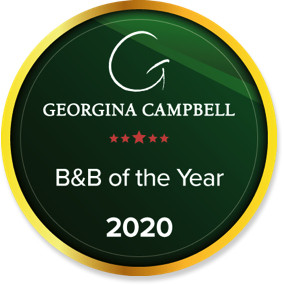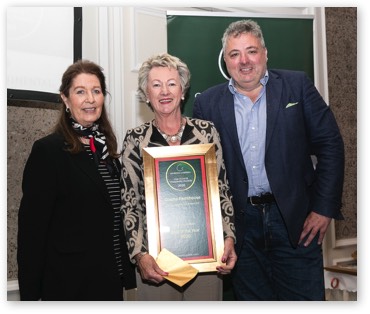 B&B OF THE YEAR 2020
WINNER: Glasha Farmhouse Ballymacarbry Co Waterford
Olive and the late Paddy O'Gorman made their relaxing Nire-side farmhouse into the kind of relaxed country retreat that visitors to Ireland dream of finding, with spacious thoughtfully appointed rooms and plenty of comfy lounging space too. Ideal for lovers of outdoor pursuits, it's a walkers' paradise - Glasha links the Comeragh and Knockmealdown sections of the Munster Way - and the nearest pub is just 3 minutes' walk. But essentially it's all about Olive - an exceptionally welcoming hands-on host, she even makes a delicious home-cooked dinner for guests, in the almost-forgotten B&B tradition. It's just a lovely place to stay.
Glasha is an attractive farmhouse located in an idyllic area; Its position in North Waterford/South Tipperary makes it an ideal base for a touring holiday, an activity holiday or a relaxing break. Just imagine sipping a cup of tea/coffee on the patio or reading a novel in the conservatory and listening to the sound of running water from our garden - sheer bliss.
For those not wishing the challenge of the Comeraghs or the Knockmealdowns mountains after breakfast, there are beautiful scenic circular road walks from the house where you can hear the birds singing or see little lambs jumping in the fields in the spring time.
No highways or busy traffic - you are now stepping into a different world where you can unwind and relax and take it easy from your busy schedule.

We were honestly amazed at the quality and the presentation of the food offerings....both for dinner and especially breakfast. From hot home made breads, muffins and scones to succulent steaks and perfectly cooked rack of lamb we could not fault a thing. Breakfast had no less than sixteen – yes sixteen – types of fresh prepared fruit alone. Add in home made bakes and one of the best a la carte selections we have seen and you will be a happy man for the day. This was a better, fresher, hotter choice than our recent stay in the five star…
I can't say enough about Olive, the owner of Glasha Farmhouse. She is amazing.She takes good care of her guests, offers up suggestions and recommendations on things to do in the area and makes you feel at home. Not only does she own the house, but she is the one cooking your breakfast and your dinner.

–Wander Your Way
This is not the normal bed and breakfast experience, but a wonderful retreat in an incredibly unique farmhouse environment, the breakfast was truly unforgettable with wonderful extra touches.
Les Routiers editor Hugo Arnold
This is a lovely place to stay, and a perfect antidote to the stresses of urban life.
Georgina Cambell's -Ireland Guide
Glasha Farmhouse is at little bit of heaven. Located south of Clonmel in the middle of several dairy farms, it's the ultimate place to relax and enjoy your surrounding. Olive is a superb host and a great cook.
Trip Advisor2012
Have a look at our new video A Glimpse of Glasha
----- Many thanks to RTE television for the use of this programme clip -----